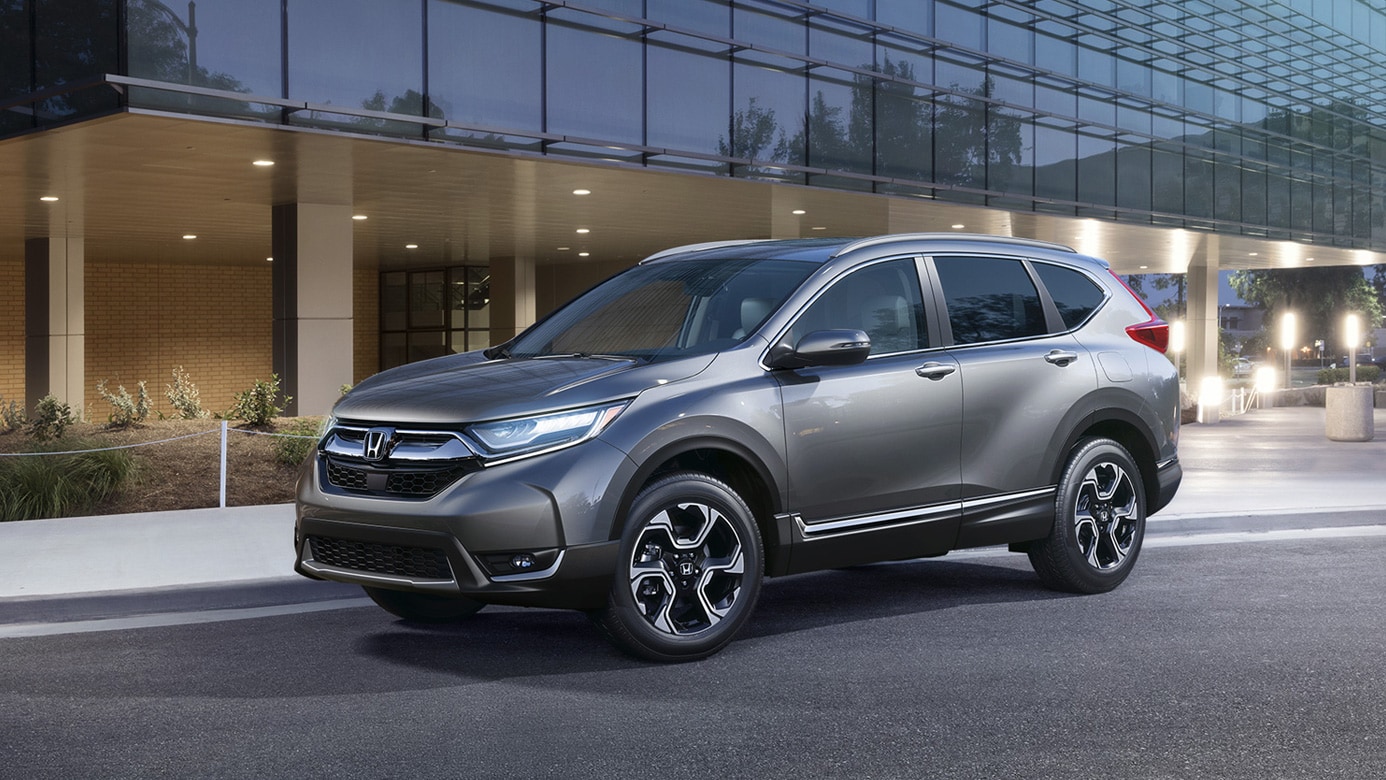 Over the weekend during the big game, the Honda brand debuted its Super Bowl LI commercial that starred the 2017 Honda CR-V! The commercial showed the striking SUV taking a star turn alongside a number of the world's biggest stars from film, television, music, sports, and even comic books. The commercial debuted during the second quarter of the game and took viewers on a trip back through time to celebrate the dreams of the famous before they were famous in a nostalgic and powerful ad. Keep reading to find out more!
As the ever-popular Honda CR-V turns 20-years-old this year, the Honda brand wanted to remind viewers and drivers about "The Power of Dreams" and how dreams have inspired the Honda CR-V and its evolution over the years. The new "Yearbooks" commercial captures how The Power of Dreams is a belief that with the right imagination and determination, you can make your dreams come true. Susie Rossick, assistant vice president, Honda Auto Marketing, had this to say about the new commercial:
"Since its introduction in 1997, CR-V has set the standard for efficiency, practicality and driving fun, becoming a customer favorite and taking the title as America's best-selling SUV* over the past two decades. To celebrate the all-new, fifth-generation CR-V, we wanted to share inspiring stories that bring to life what we mean when we talk about The Power of Dreams. "
The "Yearbooks" spot features celebrities such as Steve Carell, Viola Davis, Tina Fey, Earvin "Magic" Johnson, Jimmy Kimmel, Robert Redford, and more, all introducing the all-new 2017 Honda CR-V. Each of these celebrities provides insight into how they achieved their dreams and success. To find out more about the 2017 Honda CR-V and everything it has to offer, head on down to your local Honda dealership serving Baltimore, MD, Heritage Honda Parkville, to speak to a member of our team today!
*DISCLAIMER: Based on IHS Automotive is POLK CYTD December 2015 non-luxury compact CUV segment new retail registration in the U.S.