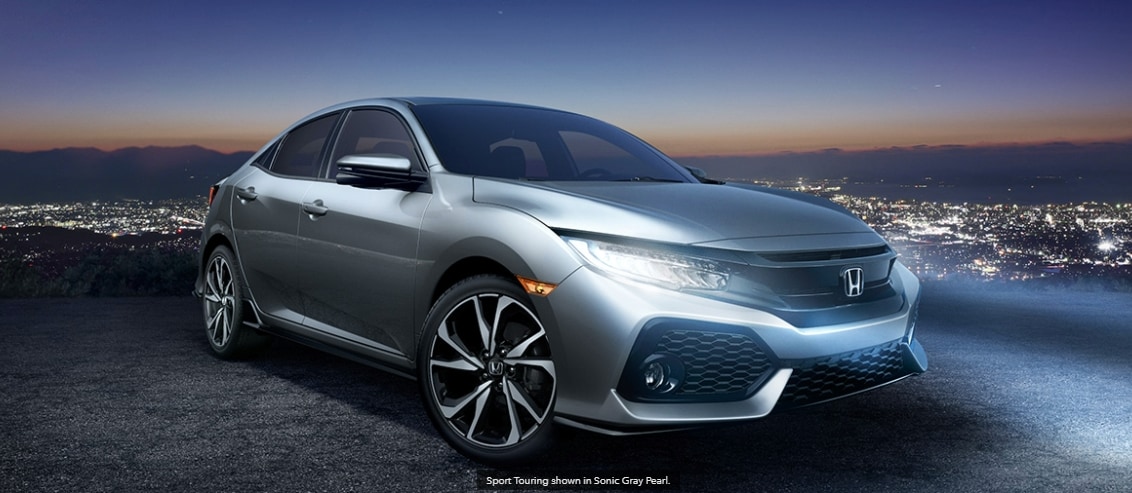 If you're looking to drive something bold, brash, and impressive, then head in to Heritage Honda Parkville today and take the 2018 Honda Civic Hatchback for a spin. It's a car that's sure to catch your eye the moment you step into our Parkville, MD Honda dealership thanks to its aggressive design. Every angle and arch of the new Honda Civic Hatchback points forward, making the car look like its ready to lunge forward at any moment. Thanks to its wide stance, distinctive Center-Mounted Dual Outlet Exhaust, and unique rear hatch window, even the drivers you leave in your wake will appreciate the view. LED Daytime Running Lights adorn the front, while a bright, C-shaped LED taillight design accents the aggressively-sloped back end.
The 2018 Honda Civic Hatchback is every bit as bold and aggressive as it looks thanks to a standard turbocharged engine ready to kick out 174 horsepower and a fully independent multi-link suspension. Opting for the Center-Mounted Dual Outlet Exhaust takes things up a notch, kicking engine output up to 180 horsepower. The 6-Speed Manual Transmission puts control firmly in your hand, and brings a smile to the face of every driver who takes it for a spin. Paddle Shifters are a top-notch addition to the driving experience, allowing you to downshift for extra passing power or upshift on the open highway without ever taking your hands off the wheel.
We've been impressed with the 2017 Honda Civic Hatchback since last year, so it's no surprise to see Honda engineers deliver an impressive update this year. If you're ready for a new Honda hatchback of your own, be sure to check out the 2017 Honda Civic Hatchback special offers we've got available.