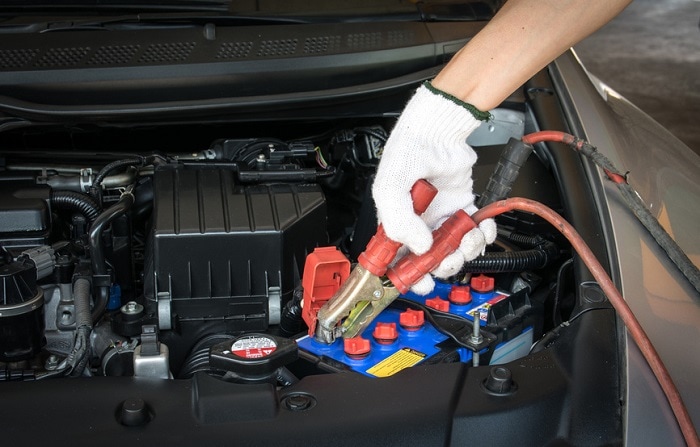 Here at Heritage Honda Parkville, we offer local drivers sales and service on both new and pre-owned Honda models. And while we're always offering great deals on new 2018 Honda models for sale, we also want to help you keep your current car running smoothly and safely for years. That's why we've come up with some simple battery maintenance tips to help you keep your car healthy.
Battery maintenance is an essential part of owning a vehicle. And while we often don't think about the quality of our car's battery until something goes wrong, a little preparation and knowledge can go a long way to preventing damage or the need for roadside assistance.
One of the best ways to maintain your battery is by storing your car in a temperature controlled area as much as possible, such as a garge. While we understand it's not always possible, preventing your battery from getting too cold or too hot will ensure it lasts longer.
To ensure that your battery's charge doesn't weaken you should periodically clean the battery. First, be sure to remove the clamps from the battery and then wipe away grease, dirt, and oxidation. Another way to keep your battery's charge or even recharge it is by using a solar battery charger.
You can also tell if your battery is low by paying attention to your engine when you start your car. If the engine sounds and feels sluggish to start, or takes longer, this could be an indication that it's time for a new battery. You can also take a look at your battery's fluid level. If it's low, that's an indication that it's time for a battery replacement.
When it is time to get a new car battery, there's no better place than here at Heritage Honda Parkville. Our expert service staff knows the ins and outs of all Honda models and is properly equipped to quickly and efficiently change your battery. Visit us at 9213 Harford Road today for a battery replacement and any other Honda service needs.