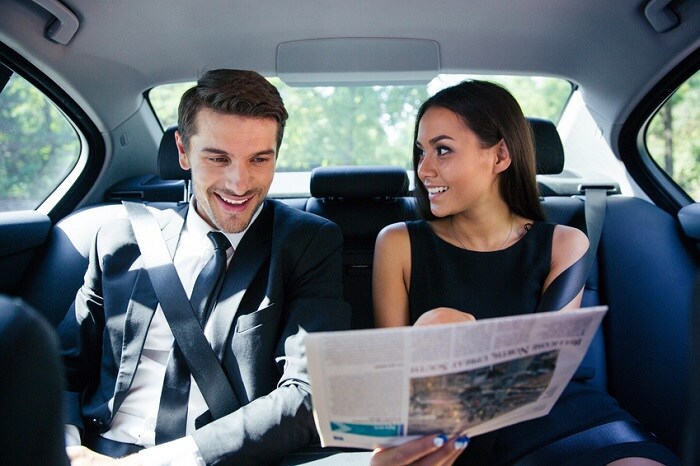 What will the future of automotive technology look like? That's just one of the many questions that was asked at the Consumer Electronics Show (CES®) this year. Here at Heritage Honda Parkville, we love checking out all of the news coming out of CES, especially when it comes to the Honda brand.
Honda Innovations is a research and development arm of the Honda brand tasked with answering the question of what comes next. Honda Xcelerator is a part of Honda Innovations that partners up with other folks who are trying to push the boundaries of automotive technology. At this year's CES, they showed off work from six of those partners. "With our Xcelerator partners, Honda will explore technologies that can potentially transform its future products and services, and create new business opportunities," said Honda Innovations CEO, Nick Sugimoto.
Over the past few years, we've seen cruise control functions grow their capabilities by leaps and bounds. BRAIQ wants to take things a step further and develop Adaptive Cruise Control (ACC) systems that learn driver behavior in order to mimic it on the open road.
Tactual Labs is also focused on improving the interface between driver and automobile. They've developed technology that can be wrapped around a free-form object and allow it to sense where the human body is in real time. The technology can actually reconstruct the human hand and body in 3D.
EXO Technologies is focused on taking GPS technology to the next level in order to improve in-car navigation, as well as push the boundaries of what autonomous vehicles can do. But that's not all. The company wants to push GPS technology forward without additional hardware or base stations.
Which of these innovations will show up in your favorite Honda vehicles? Only time will tell. But there's no need to wait for advanced in-car technology. Honda vehicles have always been some of the most technologically advanced automobiles on the road. To see what we're talking about, head into our Parkville, MD Honda dealership for a test drive. The Honda brand has long been ahead of its time, so be sure to check out our extensive selection of pre-owned Honda vehicles when you visit.