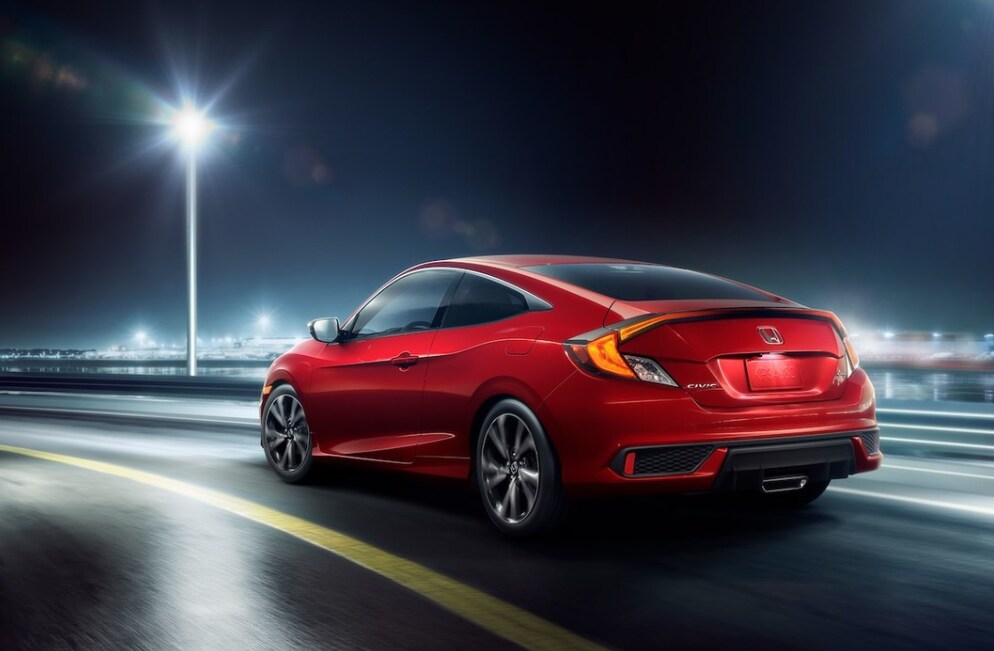 Whether you're looking to buy a new car for yourself, as a gift for a loved one during the holidays or your current lease is ending and you're wondering what to get next, we here at Heritage Honda Parkville want to help drivers in the Parkville and greater Baltimore, MD area find the right car. With so many options in the midsize sedan segment, we're helping you narrow down your options by comparing two popular choices: the 2019 Honda Civic vs. the Toyota Corolla.
These two rivals have long battled it out amongst car buyers, but for the 2019 model year, we believe there's a clear winner in the 2019 Honda Civic. To start, the Honda Civic got a refresh for the 2019 model year while the Toyota Corolla remains mostly the same.
Though there is a Toyota Corolla Hatchback, it's classified as a separate model with its own specs. Meanwhile, the Honda Civic keeps your options open and all under one roof by offering you more body styles which include a four-door sedan, two-door coupe, and hatchback.
Unlike the Toyota model, the 2019 Honda Civic wins out for better looks, interior design and comfort, and overall appeal. While the Toyota Corolla is looking a little dated inside and out, the Honda Civic is an attractive, modern looking compact. Its sharper exterior angles, intuitive digital gauge cluster, and improved materials all go to give the Honda Civic a beautiful design that you'll be happy to show off around the Parkville, MD area.
Under the hood, the 2019 Honda Civic is the clear winner as well. A 2.0-liter inline four engine that makes 158 horsepower and 138 lb-ft of torque and a 1.5-liter turbocharged inline four engine that puts out 174 horsepower and 167 lb-ft of torque both beat the Toyota model's one engine option.
Visit Heritage Honda Parkville today to shop the new 2019 Honda Civic and find the model that's right for you. Our expert sales staff is happy to help you with all your questions and take you for a test drive.