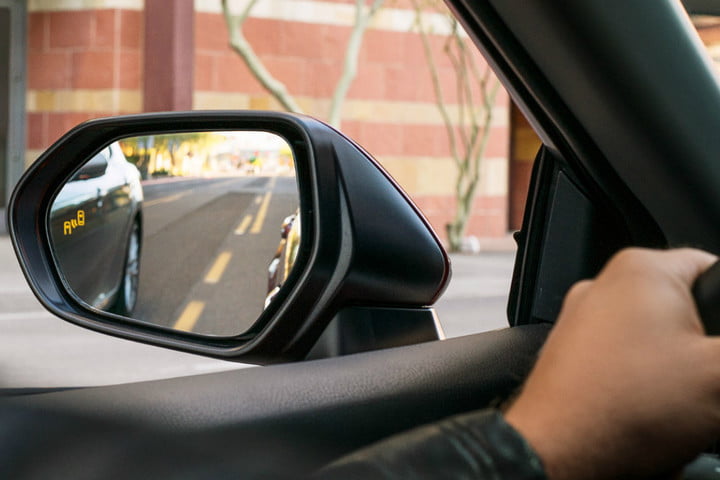 Shopping for a new vehicle these days is a lot more involved than it used to be. In our modern world, we look at many more areas in a car than we used to, specifically safety. Here at Heritage Honda Parkville, we pride ourselves on providing an exceptional inventory of new 2019 Honda models for sale, all of which take safety and driver aids seriously.
While it's fun to look for certain features like horsepower and tech, safety is something that's been on our minds more and more. Luckily, many Honda models feature a slew of fantastic safety features that set this brand apart.
We're talking about the Honda Sensing® Suite. A safety suite of features that gives many popular models a leg up over the competition. The idea behind the Honda Sensing Suite is simple, according to Honda automakers, "Honda Sensing is our exclusive intelligent suite of safety and driver-assistive technologies designed to alert you to things you might miss while driving."
To help make your vehicle search easier, we're highlighting a few of what we think are some of the best Honda Sensing features. We start with the Collision Mitigation Braking System (CMBS). The CMBS is a safety feature that automatically applies the brakes when a crash is unavoidable to mitigate damage.
If you've ever traveled outside the Parkville, MD area, you know that cruise control is both a lifesaver and annoying. Honda automakers not only fix the issue but keep you safer with Adaptive Cruise Control (ACC). ACC reads the road ahead and automatically adjusts your speed to keep you a set and safe distance from the car in front of you.
While these are just two of the myriad features you'll find on Honda models like the 2019 Honda Accord; there's plenty more to explore. That's why we invite you to visit us today to experience the many safety and driver aid features for yourself.