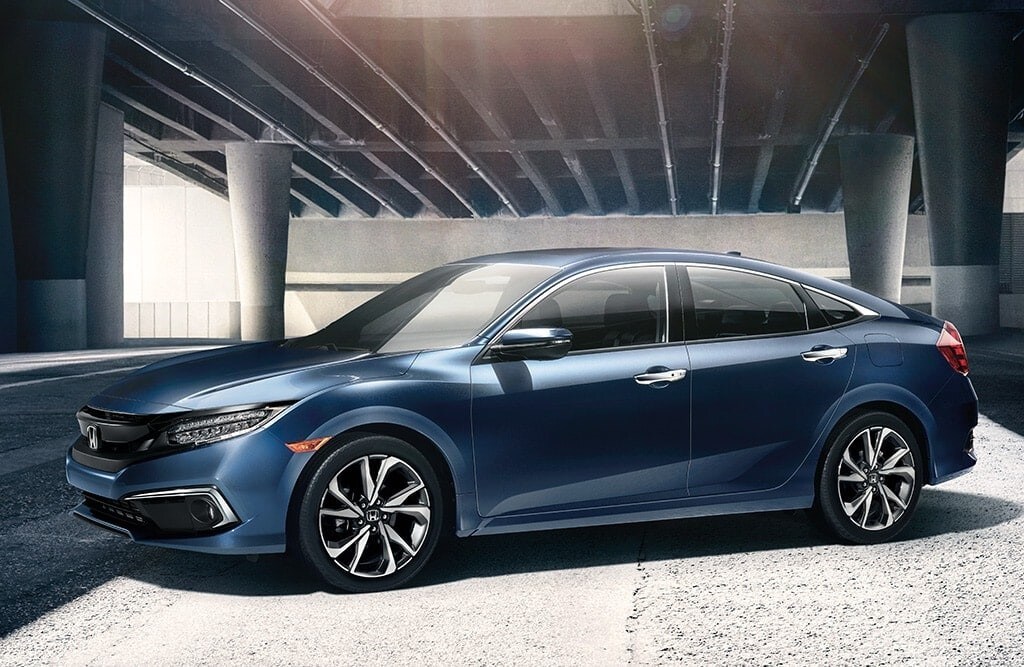 We're confident in the many vehicles that we offer in our state-of-the-art showroom, so much so that we're willing to compare some of our most popular models against their primary competition. One of the many vehicles praised at our dealership is the 2019 Nissan Civic, and one of its main competitors is the 2019 Nissan Sentra. Our Honda dealers serving Baltimore created a side-by-side comparison - which one comes out on top?
The 2019 Nissan Sentra at first glance appears to be your standard compact sedan. However, upon closer inspection, you'll likely find a vehicle that leaves much to be desired. For instance, the 1.6-liter four-cylinder engine tucked beneath the hood hardly makes for an exciting driving experience. And while the smaller engine tends to result in a car with better gas mileage, the 2019 Nissan Sentra only earns 29 mpg in the city and 37 mpg on the highway. When you take into account the lackluster performance of the automatic transmission and the considerable lack of modern safety features like blind-spot monitors and adaptive cruise control in standard models, and you have a vehicle that meets the bare minimum requirements.
The 2019 Honda Civic, on the other hand, offers a little more robust 1.5-liter four-cylinder engine, which earns considerably better gas mileage clocking in at 32 mpg in the city and 42 mpg on the highway. Styling wise, the 2019 Honda Civic is also a showstopper, offering an exterior package on par with a luxury vehicle. On top of that, the 2019 Honda Civic comes dressed to the nines in safety equipment, with standard models tooled with features like automatic emergency braking, lane-departure warning, and adaptive cruise control.
On these facts alone, it's easy to see how the 2019 Honda Civic is the superior vehicle, but just wait until you get behind the wheel. At Heritage Honda in Parkville, MD, we love to showcase our variety of new Honda models and give you a firsthand experience of what Honda brings to the table.