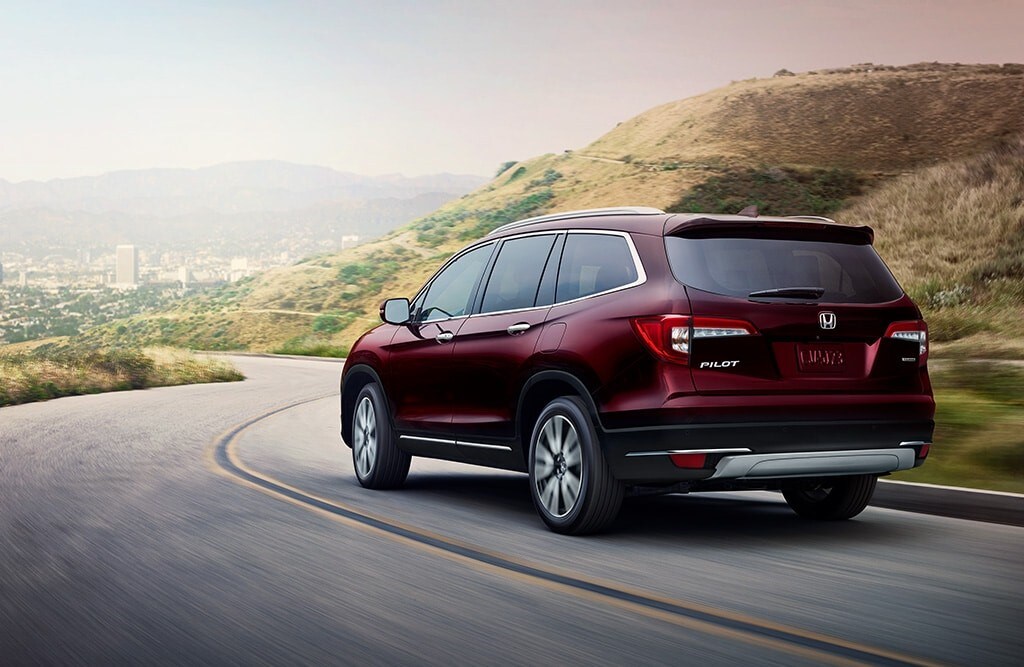 At Heritage Honda, our Honda dealers serving Baltimore completely understand the value of some solid competition. One of our fan-favorite vehicles is the 2019 Honda Pilot, and one of its greatest competitors is the 2019 GMC Acadia. To show our confidence in the Honda brand, we'll stack up against these two SUVs against each other to find the superior vehicle.
The 2019 GMC Acadia, a mid-sized SUV with a pretty classic outer appearance, and unfortunately, pretty outdated roots. Let's start with the basics, the 2019 GMC Acadia comes standard with a 2.5-liter four-cylinder engine responsible for 193 horsepower and 188 lb-ft worth of torque. While this may be great in a compact SUV or a sporty sedan, it feels drastically underpowered in a mid-sized SUV. While it may seem as though the size is in the GMC Acadia's favor, the truth of the matter is that it isn't. While the max 79 cubic feet of cargo space may seem appealing to some drivers, it's hard to ignore the fact that other vehicles with more robust engines offer more substantial cargo space.
That leads us to the 2019 Honda Pilot. For starters, the 2019 Honda Pilot near Baltimore, MD enters the game strong with a beefy 280 horsepower 3.5-liter V6 engine which is responsible for 262 lb-ft worth of torque. While this engine doesn't offer much in the way of configuration, chances are you won't really need to worry too much about greater power. Cargo is also in the favor of the Honda Pilot, as max cargo capacity jumps far beyond the GMC Acadia at 83.9 cubic feet.
So, it's clear to see that the 2019 Honda Pilot is the superior vehicle, and you can test drive it and a wide variety of other Honda models at Heritage Honda in Parkville, MD. Our auto experts are dedicated to excellence and will ensure that all of your automotive needs are fully met.