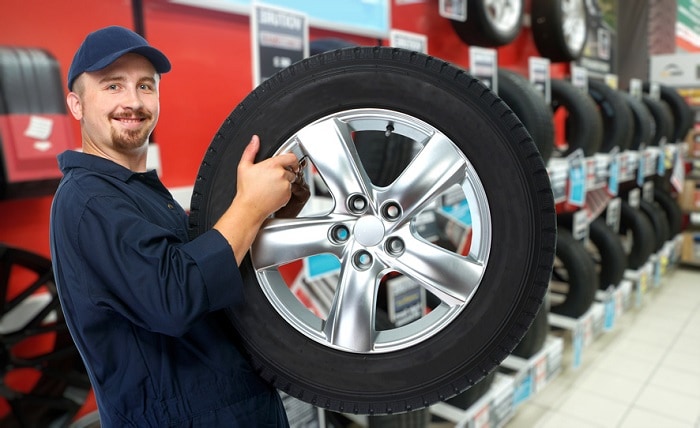 Here at Heritage Honda, we understand what it takes to be a top-notch Honda dealership. We have earned a reputation throughout the Baltimore, MD area for doing more than just providing our customers with great cars; we also offer professional auto care tips.
One of the many topics we discuss with our customers is tires and how to find the right kind. Your tires make up the foundation of your vehicle, supporting the weight of everyone inside and providing traction with the road. When choosing a tire, there is a range of factors to consider, such as the load index, speed rating, and weather conditions of your area.
The load index is the carrying capacity of a tire. Some tires are designed to heft a certain weight, and going over that weight can put excess wear on the tire itself. By purchasing a tire with the appropriate load index, you can avoid a blowout and ensure the long-term health of your tire.
Another thing to consider is speed rating, which is the amount of speed that your tire can sustain over a length of time. Tires with a higher speed rating usually mean that they have better control and handling at higher speeds. Higher speeds, however, can also equate to greater heat and friction, which a tire with a greater speed rating can sustain.
Lastly, we urge that drivers consider their local area before purchasing tires. For instance, if you're native to the Baltimore area, we suggest that you pick up tires that are all-weather and rated for the unpredictable weather conditions of fall and winter. Or, you can opt for winter tires or summer tires for the respective seasons.
No matter what kind of tires fit your unique needs, the team of tire experts in our Honda parts center is here for you. We'll go above and beyond what expected and ensure you leave Heritage Honda 100% satisfied.