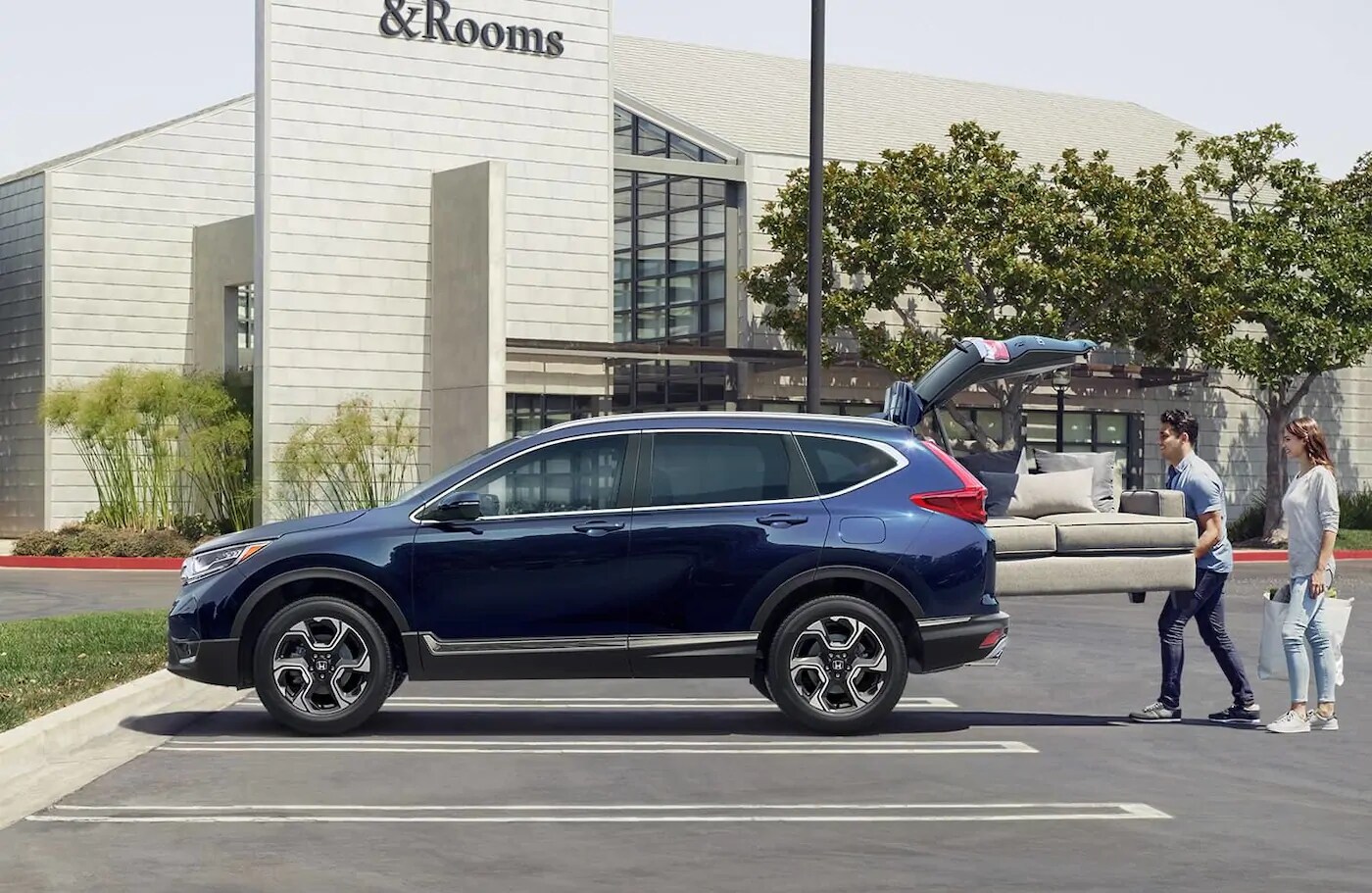 At Heritage Honda, we strive to provide the best Honda dealership experience possible, ensuring all our customers leave our lot completely satisfied. One of the many vehicles in our showroom is the contemporary 2019 Honda CR-V, and while popular amongst both die-hard and casual crossover lovers, we we're curious to how it stacks up against the competition.
The 2019 Honda CR-V is a sleek crossover SUV with a range of appeal for both the avid adventurer and the daily commuter. One of its competitors is the 2019 Toyota RAV4, and it comes with plenty of charm in its own right. Both vehicles seek to offer the ultimate modern SUV driving experience, but only one hits the nail on the head.
Let's start with engine specs. The 2019 Honda CR-V comes with a standard 1.5-liter four-cylinder engine worth 180 horsepower; it can be upgraded to a 190-horsepower 2.4-liter four-cylinder mill in higher trims. The 2019 Toyota RAV4, on the other hand, only offers a single engine option in the form of a comparable 2.5-liter four-cylinder machine.
Another area in which the Honda CR-V dominates is versatility. The 2019 Honda CR-V offers a cargo area of 75.8 cubic feet with the rear seats folded flat. Meanwhile, the 2019 Toyota RAV4 only features 69.8 cubic feet in the same configuration. Even with the rear seats in place, the Honda CR-V still comes out on top with 39.2 cubic feet; the Toyota RAV4 caps at 37.6 cubic feet behind its second row.
When it comes to amenities, the 2019 Toyota RAV4 simply cannot keep up. For starters, the Honda CR-V for sale in Parkville, MD boasts an optional power-folding second row and a standard locking glovebox. The Toyota RAV4 fails to provide options for either. To boot, the Honda CR-V implements computer-generated active noise cancellation. Once again, the RAV4 doesn't offer such a luxury.
That concludes our comparison between the 2019 Honda CR-V and Toyota RAV4—for now. Visit Heritage Honda to experience the winning Honda CR-V as soon as today! As your trusted source for new Honda vehicles and pre-owned models, we are excited to show you everything that the brand has to offer!