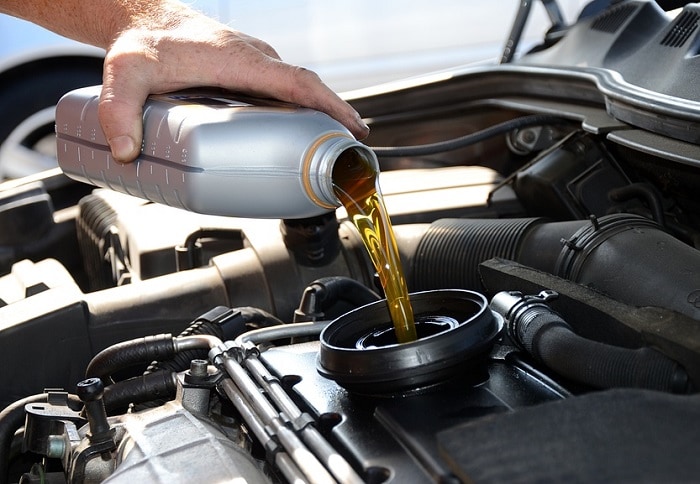 As a Honda dealership, it is our responsibility to help our customers fulfill all their automotive needs, particularly when it comes to maintenance. At Heritage Honda Parkville, we believe that few aspects of car care are quite as valuable and important as motor fluid maintenance.
Sure, gasoline is important, as it is responsible for fueling our car's engines. However, there are three other motor fluids that shouldn't be ignored: motor oil, transmission fluid, and coolant. All three contribute to the long-term, well-being of your vehicle and essentially make all the difference in the quality of your drive.
Motor oil, for instance, is possibly one of the most essential motor fluids in your vehicle. It is responsible for lubricating the complex components of your powertrain, helping prevent friction between moving parts. We recommend that you change out your motor oil once every 5,000 miles or six months in order to avoid any potentially costly repairs. Should you wait too long to change it, overheating can occur, which severely damages parts. In some cases, total engine failure may happen.
Transmission fluid is a necessary component in your transmission system. The transmission is responsible for gear shifting, and as such, is possibly one of the most crucial components in your vehicle. Many automotive technicians recommend that you swap out your transmission fluid once every 30,000 to 60,000 miles to avoid friction damage.
Coolant is exactly as the name describes—a cooling fluid—that is intended to keep your car's engine at an operable temperature. Without the proper amount of coolant, your engine runs the risk of overheating. Many manufacturers recommend that you change out coolant every 30,000 to 50,000 miles to avoid heat damage.
No matter what kind of maintenance you're looking for, the team of technicians in our Honda parts and service center is here to fulfill your mechanical needs. When you visit Heritage Honda Parkville, you and your Honda receive the assistance and attention you deserve.