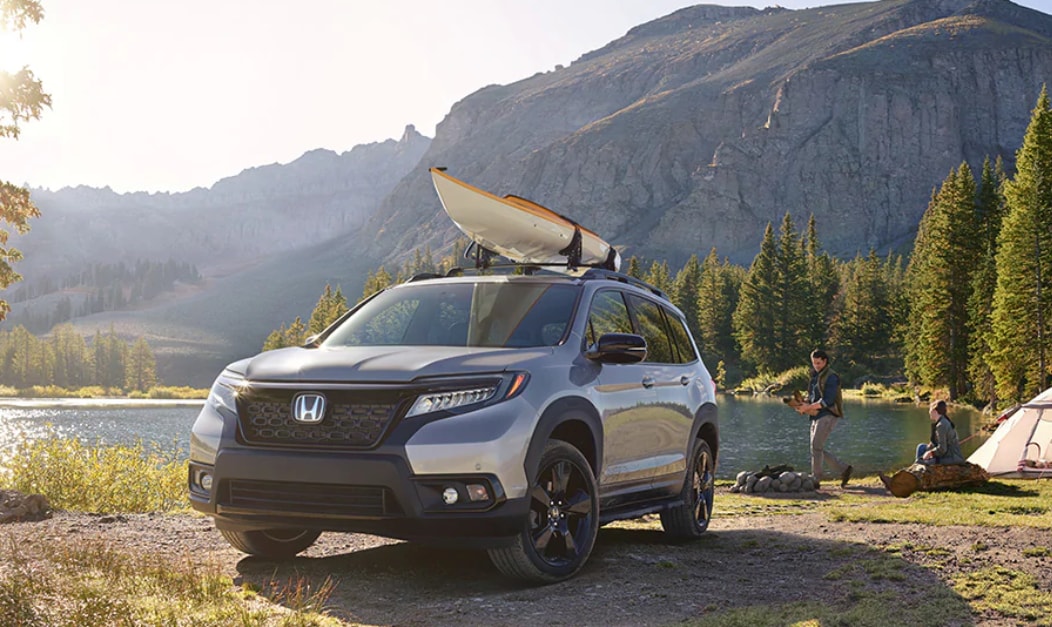 Shopping for a new vehicle isn't always easy, but thanks to the arrival of the all-new 2019 Honda Passport here at Heritage Honda Parkville, drivers in the Parkville and Baltimore, MD areas have another fantastic option when it comes to the SUV crossover segment.
The 2019 Honda Passport fits right in between the Honda CR-V and the much-loved Honda Pilot, making it the perfect choice for those looking for something big enough for the family but compact enough to get around in comfortably.
While the Passport name isn't new to the Honda family, this model is all-new, although you'll find similar attributes to its larger brother, the three-row 2019 Honda Pilot. However, thanks to brilliant engineering, the Honda Passport is anything but a smaller clone.
This Honda crossover is truly a versatile vehicle, both in its size and nature and in the fact that's it's pretty good off-road while providing an excellent on-road presence too. So, if you don't have plans to take it off the beaten path in the Parkville, MD area, you'll still enjoy every inch of the vehicle. That's in part because each trim level comes with the same engine you'll find in the larger Honda Pilot; a 3.5-liter V6 engine that makes 280 horsepower and 262 lb-ft of torque. Additionally, front-wheel drive is standard on the Honda Passport Sport, EX-L, and Touring trims while all-wheel drive comes standard on the Elite, with the option for it on the lower trims.
The Honda Passport shares a similar interior to its larger brother, and that's a good thing. Everything inside is well placed and easy to access. 41.2 cubic feet of storage sits behind the rear seats, and with those seats down it's closer to 78 cubic feet.
Overall, we're in love with the exceptional all-new 2019 Honda Passport here at Heritage Honda Parkville. We can keep going on about all the fantastic features this car offers, but the best way is to see it for yourself. So, please stop by our Honda dealership at 9213 Harford Road today for a test drive.