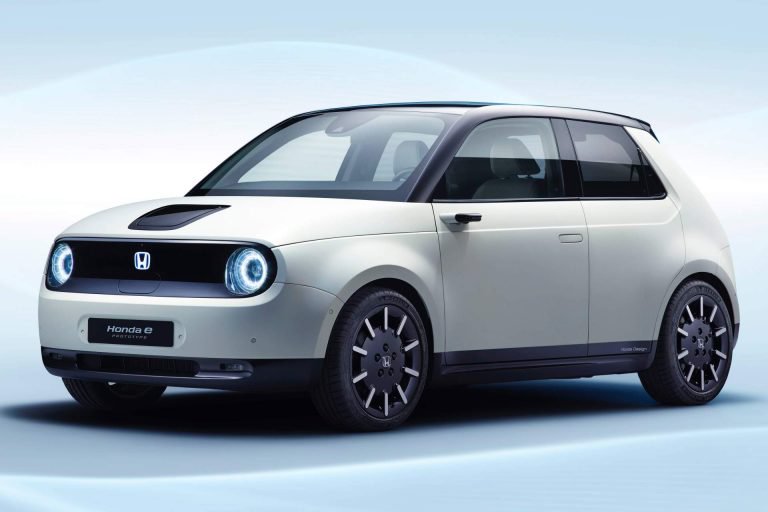 Honda automakers already provide electric options here in the states. Thanks to the 2019 Honda Clarity, you can drive electric around the Parkville and Baltimore, MD areas. Meanwhile, there isn't currently an option in Europe, until now. That's thanks to the Honda e Prototype.
Shown off at the 2019 Geneva Motor Show, the Honda e Prototype is a concept car that's meant to be Europe's answer to an electric Honda model. So, why does that matter for us over here? Because not only is the Honda e Prototype extremely good looking, the automaker will likely use elements found here in future production models.
Furthermore, there's good evidence that what we've seen at the Geneva Motor Show is headed for some kind of production future. That's because this new concept bears some resemblance to the 2017 Honda Urban EV concept. The new concept isn't as dramatic as the previous one, but it still brings plenty of excitement.
The car, which is small and boxy, features flush door handles, cameras instead of side mirrors, a central charging port on the hood for easy access, and round LED lights. Inside the spacious cabin is a customizable dual-screen infotainment screen which is buffered on either side by the side camera screens. The rest of the interior is minimal but tasteful featuring wood paneling and cloth seats.
While we likely won't see a production model stateside, it's clear to us that Honda automakers are intent on pursuing many of the elements found here and implementing them into future models. To check out our current lineup of 2019 Honda electric and hybrid models, visit us today at 9213 Hartford Road.