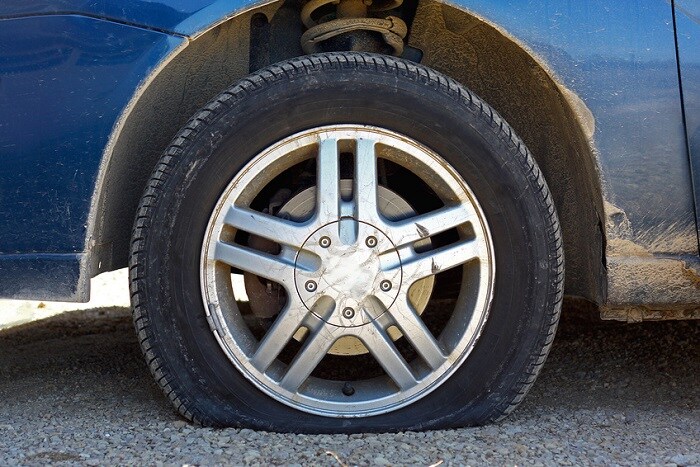 It can happen to any of us at any time. You're driving around the Parkville and greater Baltimore, MD area and you hear the loud bang that can only mean one thing; you've got a flat tire. As your Parkville Honda dealership, we want to help you prepare for such an incident by breaking down how to change a flat tire.
Changing a flat tire isn't as difficult as many people may believe, and we're here to help you step by step.
The first, and most important, thing to do when you experience a flat tire is to get to a safe spot. Pull off onto the side of the road or down a less busy street. Next, put your car in Park, engage the emergency brake, and turn on your hazard lights.
Next, you'll need to locate the essential items. You'll need your spare tire, tire iron, and tire jack. Consult your owner's manual to find the location of these items. Typically, you can find your spare tire underneath the floor mat in your trunk.
Now it's time to remove your flat tire. Using your tire iron, loosen the wheel lugs but don't remove them altogether. Before you can remove the tire, you'll need to jack up the car. Once you have the flat tire entirely off the ground, it's time to finish removing the wheel lugs.
The process for attaching your spare tire is similar. Align the tire to the wheel studs and begin attaching the wheel lugs, tightening them until you feel resistance. Next, lower the car back the ground and finish tightening the lugs completely.
That's it! Store your flat tire where you found you spare. Finally, be sure to get to our Parkville Honda service center quickly so we can outfit your car with a fresh new tire.