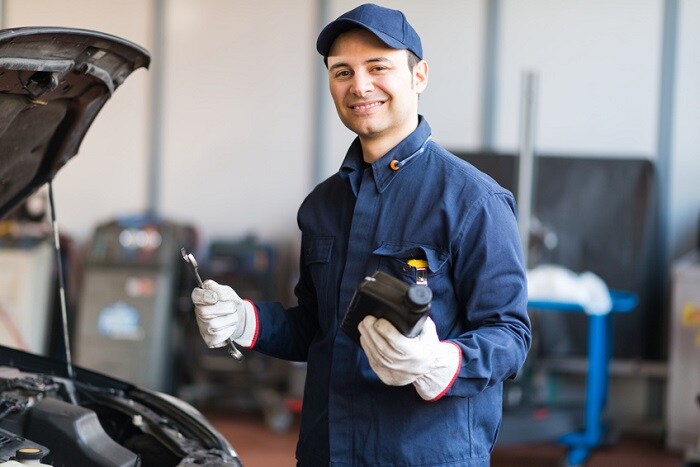 Here at Heritage Honda in Parkville, MD, we know Honda models are known for being reliable, high-tech, and comfortable. They can only go the distance when properly taken care of, however, which is why we don't just sell local drivers a vehicle and send them on their way. Our Honda dealership also doubles as a fully equipped, state-of-the-art Honda service center. When you come here for service, you'll meet qualified mechanics who use only the most dependable, and official, Honda parts for services, repairs, and replacements.
Why is it important to equip your vehicle with OEM Honda parts? It's simple. They're the most reliable replacement components that you will find on the market. Some drivers think they can cheap out on car repairs, but that's a terrible idea. A generic part might cost less, but it's not guaranteed to hold up like a genuine Honda part will. You may end up needing to replace it sooner, meaning that you'll actually spend more on car repairs by going the generic route.
Official Honda parts also help keep you safer on the road. You rely on your engine, brakes, and more every day, so why take any chances? When we replace a worn-out component with an official Honda part, you know it's engineered to do its job correctly and last the maximum lifespan. We even let you shop for official parts and accessories on our website for your convenience, and we offer frequent car part specials in Parkville that can help you save more money on the replacement components that you require.
There's no reason to settle for anything less than a genuine Honda part, and there's no reason to settle for a subpar mechanic. Instead, visit our Honda dealership serving Baltimore, MD and meet our certified service center staff today. We have what it takes to keep your Honda car, truck, or SUV running optimally, efficiently, and safely for years to come.