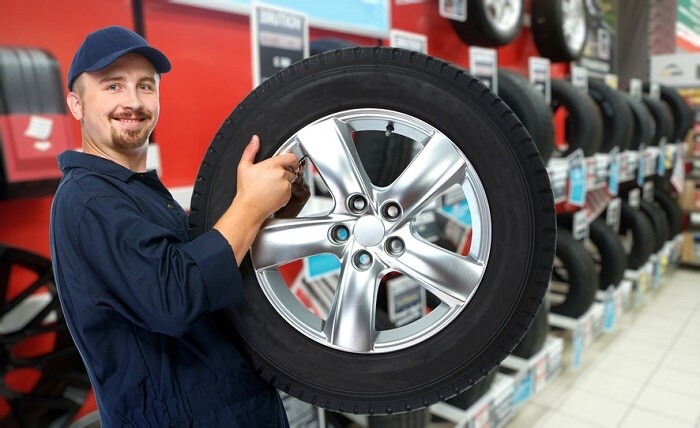 We'll help you find the perfect new Honda car in Parkville, MD here at Heritage Honda, but we don't stop there. We also want to help our customers take great care of their vehicles, which is why we're also a full-fledged Honda service center. We are here to replace parts of your vehicle when they've reached the end of their lifespan, including your tires. How do you know that you need replacement tires? Your current set has some ways of telling you.
The tires on your car will give you some signs, mostly visual ones, that they need to be replaced. First take a look at your tire for obvious signs of damage. Bulges and blisters can show that your tires are on their last legs and may need to be replaced soon. If you don't notice any glaring issues, you'll want to take a closer look at your tire tread. It gets more shallow over time, which affects your traction and makes you less safe on the road. A simple trick to check your tire tread involves a penny. Just take it and insert it head down into the tread. If you can see Abe Lincoln's entire head, that tread is too shallow and you'll need new tires.
Tires that need to be replaced can also affect your ride quality. If you feel that your car is vibrating more than normal and not riding as smoothly as before, that could be a sign of a problem with your tires. Our technicians will take a look to see if you need new tires or if there's another underlying issue.
If you need new tires or any kind of maintenance, visit our Honda dealership near Baltimore. We'll make it easy to get the official Honda parts that you need. Our skilled mechanics look forward to helping you!