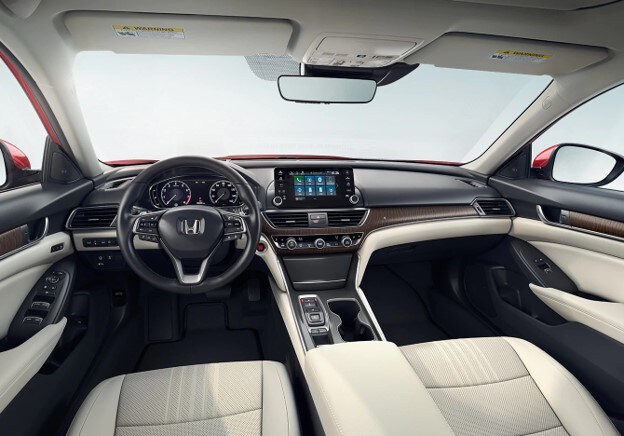 Making a quality midsize sedan isn't an easy feat these days. With so many options in the segment, it seems like almost every automaker is trying to make a midsize sedan that turns heads, that breaks the sound barrier, that does almost anything to prove it's not a midsize sedan. That's not the case with Honda automakers. That's not the case with the 2020 Honda Accord.
Parkville Honda shoppers looking to find a tried-and-true midsize sedan chock-full of features won't regret giving this 2020 Honda sedan a try. Visit Heritage Honda Parkville today to see why. Notable pros of the vehicle include powerful and fuel-efficient engine options, ample and upscale interior space, sporty handling, and a slew of standard advanced driver safety aids.
With 16.7 cubic feet of total trunk space, the 2020 Honda Accord in Parkville, MD is at the head of the pack. Furthermore, the attention to detail when it comes to passenger storage is unparalleled. For the 2020 model year, the Honda Accord comes in five trim levels. We start with the base LX, followed by the Sport, EX, EX-L, and Touring.
Powering each trim of this "new Honda near me" except for the Touring is a turbocharged 1.5-liter four-cylinder engine that puts out 192 horsepower and 192 lb-ft of torque. Overall, the engine provides a sporty and responsive drive, yet thanks to the overall design, it doesn't get too loud at highway speeds.
The 2020 Honda Accord is one of the best in almost every aspect. From comfort to tech to drive, it's got all the best bits of everything. Shop for your next Honda Accord in Parkville, MD today. You'll love everything it has to offer! Contact our Honda dealers in MD to learn more about current Honda lease deals and finance offers.