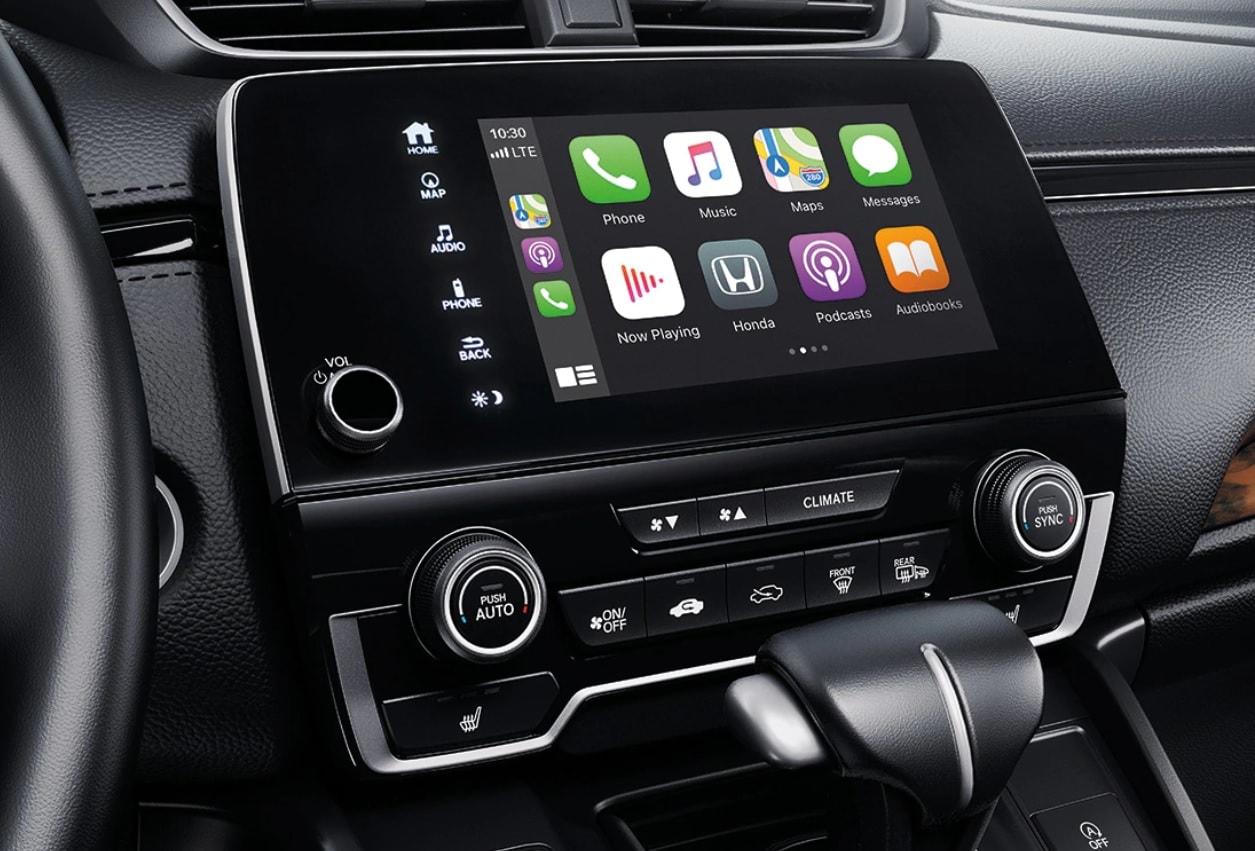 Cars are smart these days, from advanced safety features like lane departure warning and forward collision mitigation to the latest creature comforts to keep you connected while safe. Your vehicle is more than just a way to get you from Point A to Point B. It's your virtual connection to everything you need in your life, but on a set of wheels.
Here at Heritage Honda in Parkville, MD, we love how advanced our 2020 Honda models are. Vehicles like the Honda CR-V and Honda Accord show how easy it can be to stay connected. That's why we wanted to cover some of our favorite tech features found in many of our models.
Smartphone Connectivity
Your phone keeps you connected to the world around you. However, it's not exactly safe to operate when driving. After all, you need to pay attention to the physical world around you. That's where features like Apple CarPlay™ and Android Auto™ come in. While both systems do a lot of the same things, we'll focus on Apple CarPlay™ for now. It works by transforming your infotainment screen into your phone's screen, with a few extras. From one easy-to-see location, you can send and receive messages, get directions, book a dinner reservation, and change the music. Simply put, these systems allow you to keep your hands on the wheel while keeping you in the loop.
Wireless Charging
You'll find wireless charging pads in certain trims from some of our most popular models. Wireless charging is a simple and elegant solution to chords. Simply place your phone on the pad and let it charge; you'll never have to worry about tangles again.
Bluetooth
®
Bluetooth® isn't new, but it's one of the simplest ways to connect your phone or other devices to your car. Through Bluetooth®, you can play music, receive calls and notifications, and get directions delivered through your speakers.
Heritage Honda in Parkville, MD
If you'd like to see how easy it is to get the most out of what Honda technology can offer, visit our Parkville, MD Honda dealership today. Our friendly and knowledgeable staff is happy to showcase all the latest and greatest when it comes to features.