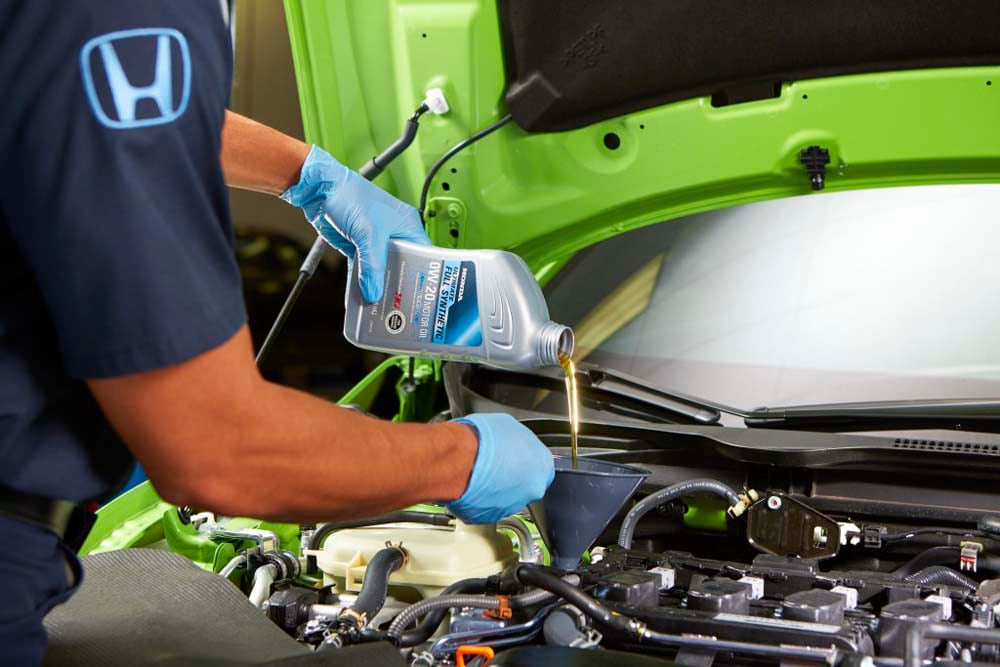 You know that your car needs quality oil to operate. Without it, you risk damaging crucial components that keep your car running and you safe. But getting an oil change can seem like a hassle. After all, we live busy lives. Luckily for Honda drivers in the Parkville, MD area, you've got us here at Heritage Honda. We not only specialize in oil change services, but we also offer oil change coupons to help you save.
So, you know you need an oil change, but do you know how often? We can help. Not too long ago, conservative estimates for an oil change were around 3,000 miles. However, thanks to better oil and better engineering, you can drive your Honda CR-V from between 5,000 to 7,500 miles before scheduling your next oil change. Of course, there are a few different factors that can affect this timeframe, which is why we encourage you to reach out regarding your specific vehicle.
If your vehicle is still under warranty, you'll want to make sure that you follow the instructions in your owner's manual for how often to change your oil and what the best type of engine oil your car needs. If your vehicle isn't under warranty, it can be harder to determine how often you need to get your oil changed. Luckily, we can always take a look at your car and help you learn what's the best interval for your vehicle.
Even though modern cars don't need their oil changed as frequently, how often you should change your oil also depends on your driving habits and conditions. For example, if you regularly drive for long periods of time, or spend a lot of time in stop-and-go traffic, it's smart to get your oil changed more often than not. For oil change coupons and oil change services in Parkville, visit our Honda dealership in MD today or schedule your next appointment online.