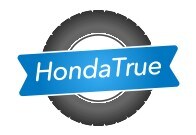 If you're wary of used cars, we get it. You might not get the complete history of a used vehicle, and you're not sure how previous owners cared for it. That's why you may want to look into a Honda Certified Pre-Owned car instead!
These vehicles available here at Heritage Honda aren't your typical used cars, and they've been held to high standards. This is what sets Certified Pre-Owned vehicles apart.
They're Relatively New
These are cars from the last few model years - from 2017 on. That means that these are relatively new cars that don't have too many miles on them. It also means that you're more likely to possess cutting-edge features and updated tech.
They Pass a Tough Inspection
A Honda Certified Pre-Owned car has passed a 182-point inspection. The report is downloadable, so you can see exactly how a particular used vehicle excelled. Not just any used car can become certified.
They're Covered by Warranties
These CPO Honda cars are covered by warranties. Powertrain coverage generally lasts for seven years or 100,000 miles. Coverage of non-powertrain parts and systems can last for up to five years or 86,000 miles.
CPO Honda Cars Come with Benefits
These vehicles also set themselves apart from other used cars by offering plenty of benefits. You get two complimentary oil changes within your first year of ownership, access to a roadside assistance program, and a trial of SiriusXM® satellite radio. A complete vehicle history report for your CPO Honda car is also available. There's even a three day exchange policy, so if you don't like your Certified Pre-Owned Honda car, you can just turn it in for another one!
Want to learn more about these reliable vehicles? Visit our Honda dealership near Baltimore and learn more about the CPO Honda program!