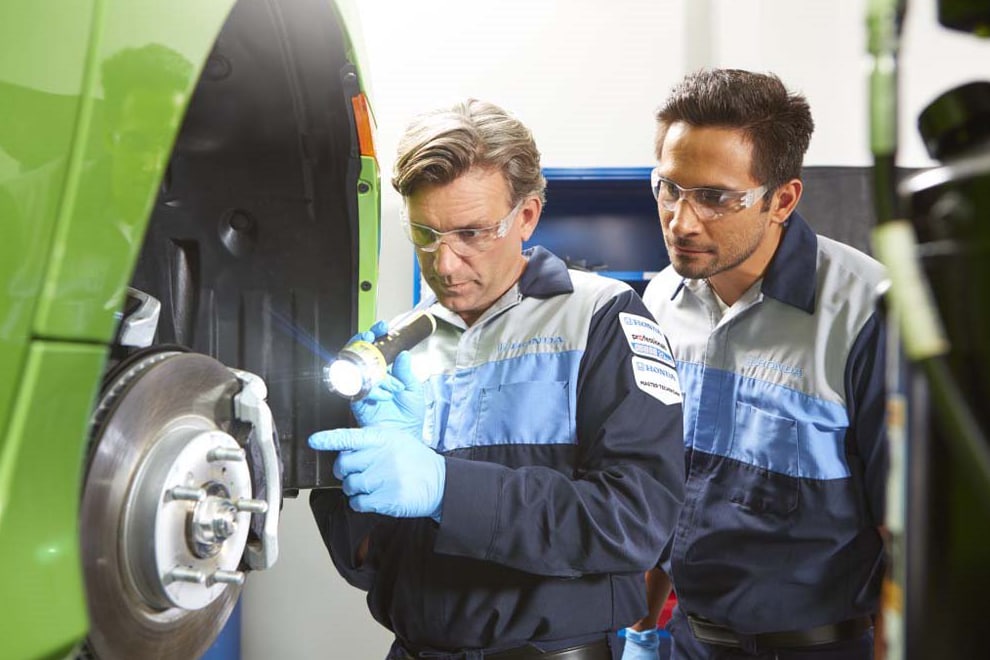 While needing Honda repair is never ideal, a brake repair is often one that drivers are most concerned about. After all, it's downright scary and dangerous to drive without reliable brakes.

When you need a brake repair, Heritage Honda has you covered.
Signs Your Brakes Need Repair
More often than not, if your brakes aren't working (or sounding) like they always have, it's time for a repair. However, some warning signs aren't as obvious.

For example, do you need to push your brake pedal all the way to the floor for a response? This is usually an issue with your brake fluid. Many drivers think their vehicle pulling to one side is an alignment issue. However, if this happens when braking, it's likely a brake caliper issue. Additional signs of brake problems:
A "soft" brake pedal
Screeching noises
Grinding sounds
Longer stopping distance
Ways to Protect Your Brakes
While there is a variety of factors that can affect your brakes, your driving is arguably the most important. You can protect or destroy your brakes more than anything else. Aggressive driving can easily wear your brakes prematurely. Coast to a stop and avoid slamming on your brakes when possible. Keep a good distance between you and the car ahead. Your brakes (and your wallet) will thank you.
Our Honda Service Center
When you need brake repairs, it's important to have the work done by a professional you can trust. That's just one of the many perks of scheduling service at our Honda service center. Others include:
Trained and certified Honda technicians
Facility designed, built, and equipped to strict Honda standards
Genuine Honda part replacements
Comfortable customer lounge with complimentary Wi-Fi and coffee
MileOne repair financing available
When you need brake maintenance or repair, there's no better place to turn than our Honda dealership in Parkville, MD. Our skilled technicians will ensure you have brakes you can count on. Reach out to our team today to schedule an appointment!