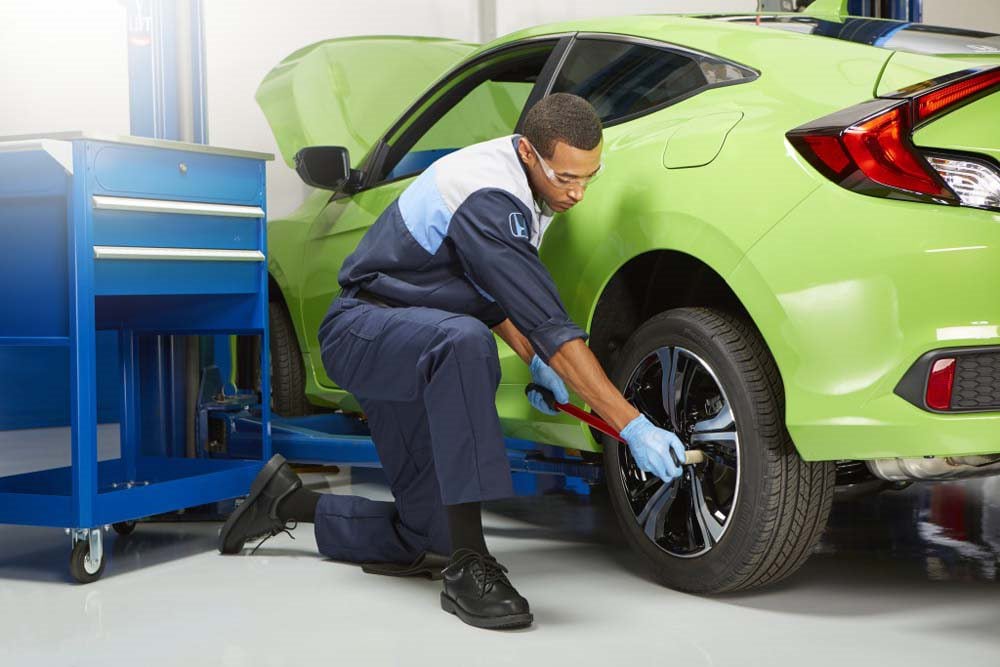 When you want to get the most out of your Honda car, SUV, or truck, you want to make sure you never skip out on Honda maintenance. Routine service at Heritage Honda can seriously increase your vehicle's lifespan. Plus, it helps ensure you have a reliable vehicle you can trust, and one that's safe on the road.
Why Do You Need Regular Maintenance?
We put our vehicles to the test time and time again. As your vehicle ages and accumulates miles, wear and tear is inevitable. Maintenance is the practice of coming in regularly for servicing so you can ensure your vehicle is operating in prime condition. Honda maintenance services include:
Oil change
Filter replacement
Tire rotation
Tune-ups
Fluid replenishment
Wheel alignment
Brake checks
Battery checks
And more
How Often Do You Need Maintenance?
Oftentimes, drivers center their maintenance visits around their oil change schedule. On average, we recommend oil changes every 5,000 miles or every six months. However, the ideal schedule depends on your vehicle, its mileage, and the oil you utilize. We recommend conferring with our certified technicians about the best schedule for your specific vehicle.
Why Use Our Honda Service Center?
When it comes to auto maintenance, it's so important to have the work completed by a professional you can trust. Our Honda factory-trained and certified technicians are just one of the many perks of doing business with our Honda service center:
State-of-the-art facility and equipment
Honda genuine manufacturer parts
Comfortable customer lounge with complimentary coffee and Wi-Fi
Express service available
Shuttle service available
MileOne repair financing available
Make sure your vehicle gets the quality care it needs. Reach out to our Honda dealership in Parkville, MD to schedule a service appointment today!