We're really happy that so many people in the Parkville, MD area think of our Honda dealership whenever they're looking for a new car. We're also proud that our new car inventory includes the latest Honda models such as the 2017 Honda CR-V. While we're glad our Honda dealership comes to mind when you're shopping for a new or pre-owned Honda vehicle, we want you to know that we're also here for all of your automotive needs long after you drive away from our location on Harford Road in a new or new-to-you Honda car.
Why It's Important to Keep Up with Vehicle Maintenance
Whether you drive a 2018 Honda CR-V or an older Honda model, there are certain things you have to do to keep your vehicle running the way it's supposed to. When it comes to routine maintenance, the most vital thing you'll need to do is have your oil and oil filter changed after a certain amount of time passes (e.g. three months) or you put a given number of miles on your odometer (e.g. 3,000-5,000). Another task you'll have to stay on top of is having your tires rotated. While you'll need to check your owner's manual to see the thresholds at which it's recommended that you have your tires rotated, it's normally wise to have them rotated every other time you get your oil changed.
As Honda dealers in Maryland, we can assure you that you'll enjoy certain benefits when you keep up with your vehicle's maintenance schedule. AAA estimates that you can save $100 per service appointment just by having your car serviced regularly, for instance. When you bring your automobile into our Honda dealership for regular maintenance, you'll also ensure that it continues to run smoothly and you'll prolong its useful life.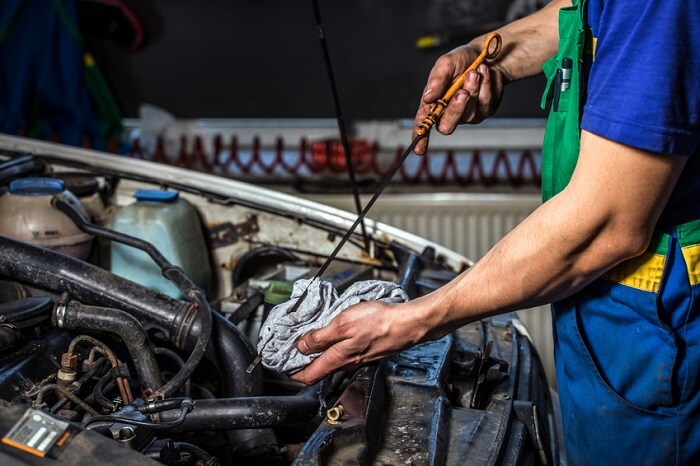 Service Center
We offer a host of services to keep your vehicle running the way it's designed to. From basic maintenance, such as oil changes, tire rotations, inspections, and battery checks, to on-site collision repairs for all makes and models, our factory-trained technicians are ready to handle all of your routine maintenance and repair needs.
All of the work that's done in our Honda service center is overseen by an award-winning service advisor staff. Whether you need Honda Express Service or your needs are more involved and time-consuming, you'll enjoy the peace of mind that comes with knowing factory-trained technicians are getting the job done in a state-of-the-art facility. If you're ready to enjoy that peace of mind, make an appointment with our Honda service center now!
Even if you don't drive a Honda vehicle, we still want to help you keep your automobile running the way it's supposed to. If you want some tips about how you should care for your car or you're ready to make a service appointment, contact Heritage Honda Parkville today.